Who Is EquiSpirit?
EquiSpirit Toys & Tools came to be all because of a 2-week-old orphan foal we saved from an auction in 2000. After nursing him back to health, Riley showed the highest play drive we had ever seen in a horse. However, he literally would destroy every toy, often within 10 minutes. Add Elvis, a rescue Percheron/Paint colt in 2001 and we really were spending a lot of money to keep our horses amused.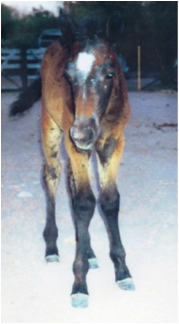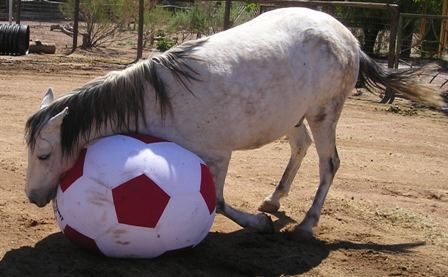 Our Horses Needed A Play Ball
Being educators for a Natural horse Care approach, we believe strongly in the importance of play in a horse's emotional and physical well-being. Realizing there were not any durable horse play balls on the market, we found reliable manufacturers and created EquiSpirit Toys.
Although we sell our horseplay toys all over the world, we still run all operations ourselves out of our ranch in Prescott, Arizona. We focus on great customer service and quality horse play products.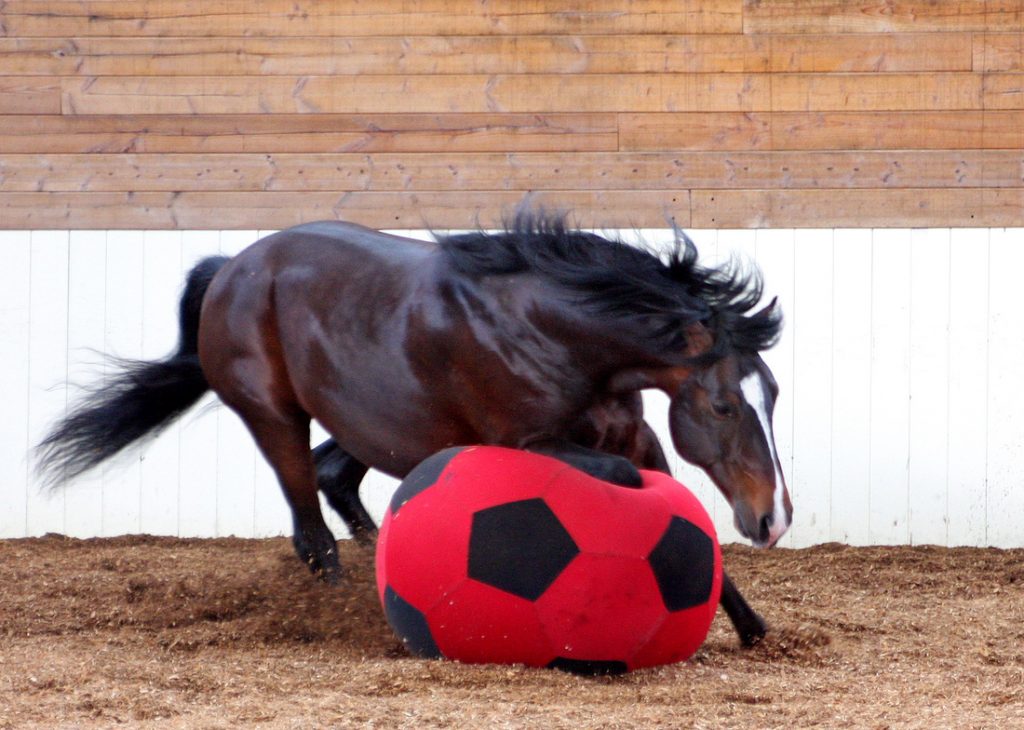 Lisa Ross-Williams
Lisa Ross-Williams is a natural horse care consultant and host of the "If Your Horse Could Talk" webcast available at www.naturalhorsetalk.com. She is the author of Down-To-Earth Natural Horse Care-Keeping your horse as best suits his mind, body, and soul (www.down-to-earthnhc.com) and Publisher/Editor-In-Chief of Natural Horse Magazine as well as the creator of EquiSpirit™ Toys & Tools. Along with her husband, Kenny they share their Talking Horse Ranch with their beloved animals.
Lisa dedicated herself to extensive research, as well as an exploration of hands-on experiences which included clinics, seminars, and courses covering natural horsemanship, hoof care, dentistry, bodywork, homeopathy, iridology, essential oils, and nutrition. She has earned her degree in Environmental Plant Science, completed the Basic Homeopathy Veterinary course through the British Institute of Homeopathy, completed the Reiki 1/Equine Reiki course, and is working on her certification in Equine Iridology. She has and has been involved with natural horsemanship since 1997.
Known to colleagues and friends as one who "walks her talk," Lisa has positively influenced thousands of horse owners and grateful horses, sharing her knowledge of natural and holistic horse care since 1998.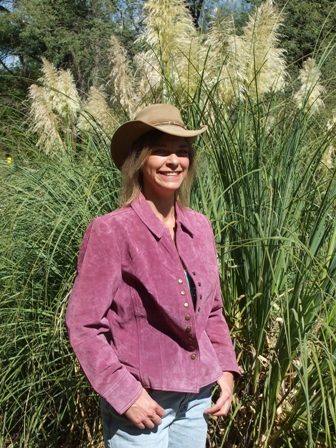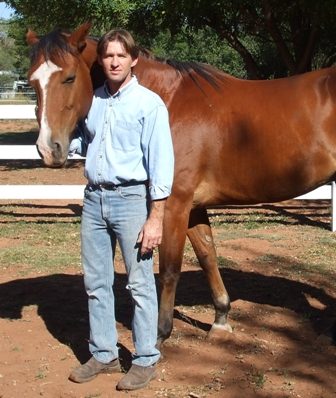 Kenny Williams
Kenny Williams is a natural hoof care provider and educator, equine body worker, freelance writer and the co-host & technical producer of the If Your Horse Could Talk webcast.
Kenny started trimming hooves in 1998 out of necessity since the barefoot approach was still new and there wasn't a trimmer in the area. He was a natural at not only understanding what the hoof was telling him but also had the ability to explain a natural hoof to everyday people. He utilizes natural horsemanship, essential oils and energy work to help balance horses in mind, body and spirit. Kenny is now offering hoof care consultations, private trimming instruction and clinics. He has completed the Reiki 1/Equine Reiki course and has been involved with natural horsemanship since 1997.
His best teachers have been the horses themselves and he's happy to pass that knowledge around.
Contact Us
Location: 8504 S 228th St., Kent, WA 98031
Phone: 206-395-7811 x 101
Email us through our Contact Form.